It is important to get your child to love reading. Reading comes with many merits: it improves the kid's language ability and make him/her more knowledgeable. The list goes on.
Here are a few ways to get him to love reading.
1. Pop Culture / Popular books
Is your child interested in the Harry Potter series
? Twilight? Hunger Games? Or maybe Game of Thrones on TV? Or did he watch Wicked the musical when it was in Singapore?
Let him read those books that TV, movies, or musicals are based on. Something that he's interested in. That will keep him engrossed in the book. And maybe pick up reading as a hobby in future.
2. Non-fiction
The key is to get him reading. It doesn't need to be fiction. Your son likes soccer. Buy him the biography of David Beckham. Or a book on how to improve your football game. Your daughter loves playing the piano- get her a book that's about the trends and maybe the evolution of music.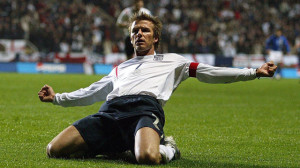 3. Start easy
It doesn't need to be difficult. A journey of a thousand miles starts with one step. Yeah- it doesn't matter if it's "trashy" books like "Sweet Valley High". As long as she is reading. She can progress to more difficult books once she starts.
4. Classics
Classics are classics because they are good, endearing and a joy to read. Tried and tested for decades. Get your child an Agatha Christie book or one of the Hardy Boys/Nancy Drew series. A Roald Dahl book is always captivating to the reader.
5. Become a model
You are your children's model. If they see you read books and love books while they are young, they will probably take after you. Visit the library/bookstore frequently, leave books that lying around at home and  discuss with your friends about this favourite novel you are reading- children pay attention, listen and learn through mimicking. Moreover, it will be more convincing if you want them to read and you love books yourself.
Hopefully these five tips will come in handy to help get your kids to engage in one of the best hobbies they could have.