2013
Wallace and Wei started a project in 2013. We thought we could help students in our spare time and were helping students with questions on our Facebook page.
It was especially exciting during the PSLE examination period when we get hordes of questions and it was gratifying to be able to help as many students as we can (We were also churning out exam tips like this.)
2014
In 2014, we decided we could do more to help students by having a one-day class on Saturday. Wallace is a Maths and Science dork who graduated from Imperial College London and Stanford University. Wei made a living through writing, having his work published on the Wall Street Journal, Washington Post, New York Times and others.  With our skills and know-how, we decided we could make a difference.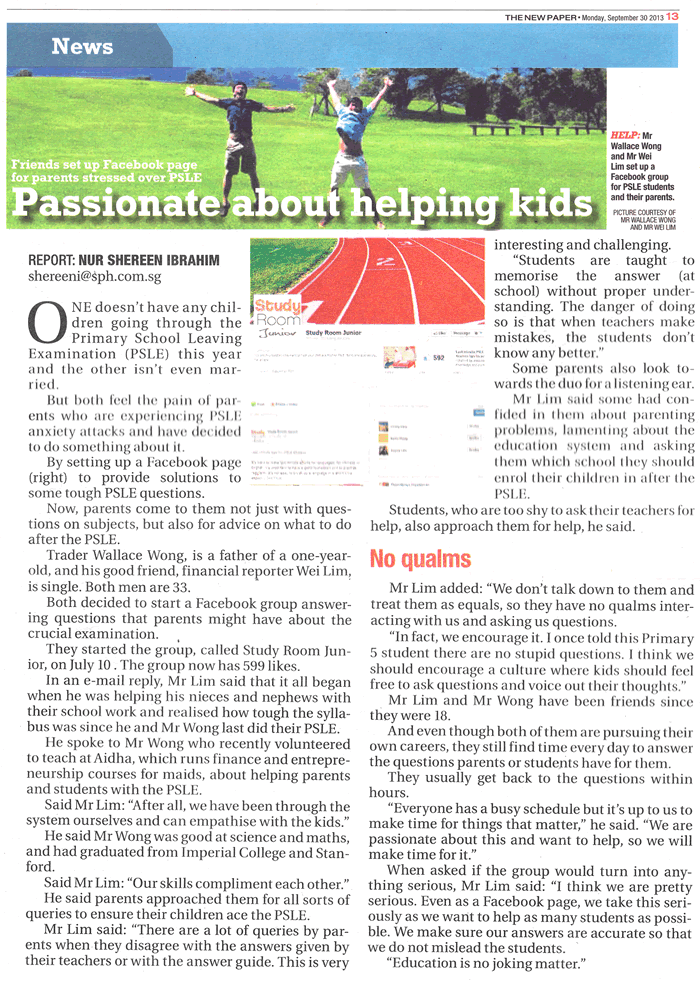 We sat down and decided what we wanted. The goals include:
1. To make the classes as interesting as possible so that students wouldn't dread school and would start loving what they learn.
2. Teach them beyond their syllabus so that they understand that they can apply what they learn in school in real life.
3. Improve their grades and ace their exams.
We found our nest at Waterloo center, just a stone's throw away from the National Library and have our classes every Saturday. Later on, as demand increased, we also started Friday classes at Novena.
As Wei teaches English using journalist tools, i.e. students pretend to be reporters and hone their writing and expression skills, we had loads of fun together.  In the first week of class, Wei pretended to be Sheng Shiong Supermarket CEO's mother, got the students to interview him and write an article about the kidnap. This way, we keep students interested in current affairs from young and also makes learning more fun.
The following week, Wei gave his kids a surprise by bringing celebrity host Pornsak to class. Students were given an opportunity to speak to their idol, learn how to express themselves (they had to ask questions for the 'press conference') and were inspired by how Pornsak was able to learn English, Chinese, Teochew, Thai and Spanish, even though he couldn't utter a single word of English and Chinese at the age of 10.
His Primary One students also became "TV anchors," having to "report" for Study Room TV, as part of the practice for the oral examinations.
They mould their courage and presentation skills too when these young "reporters" approach strangers to interview them for their stories during our field trips.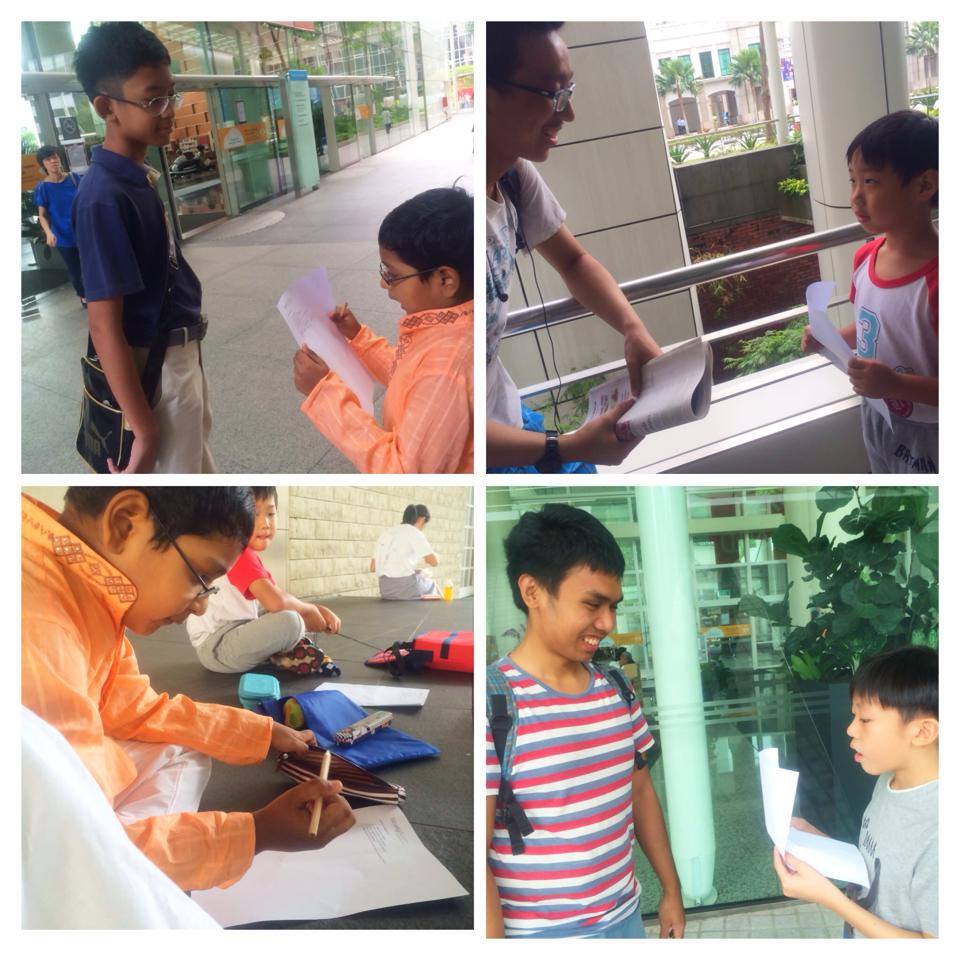 We also brought them to the museum so they have an early exposure to the arts.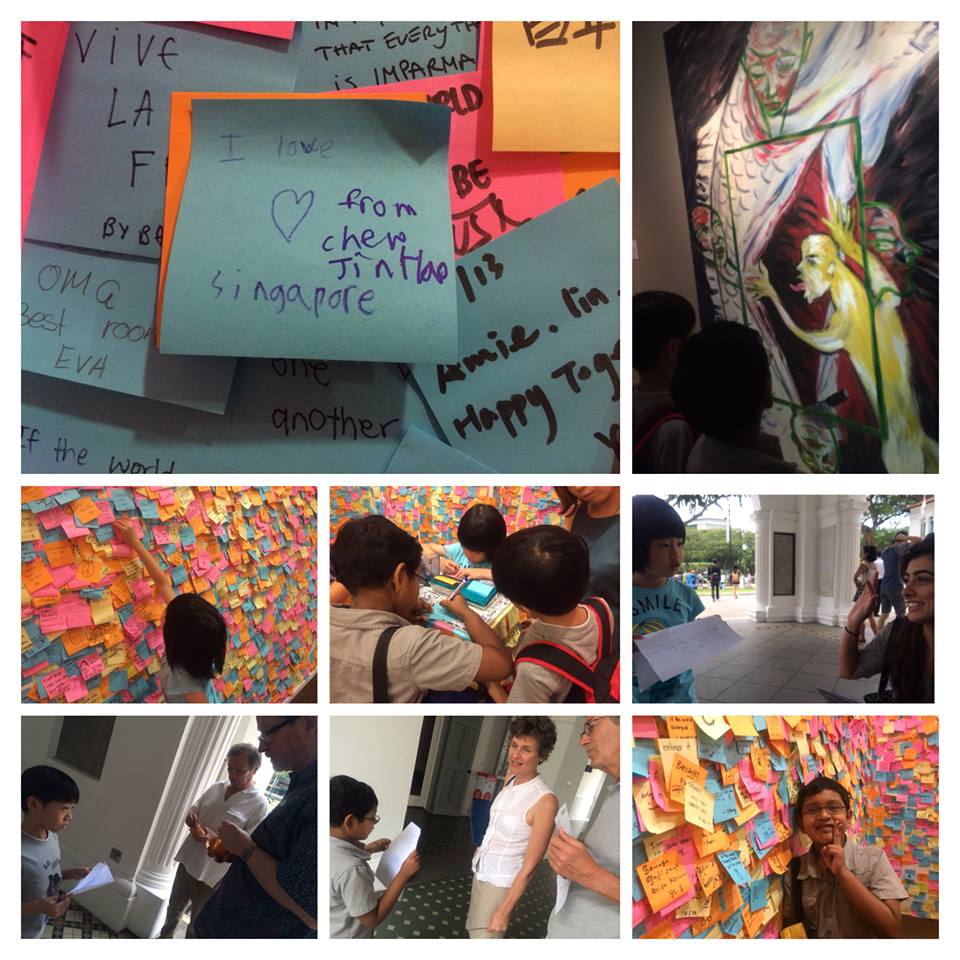 Wallace's classes were just as eventful. The Primary 3 students were learning how to convert digits into words and Wallace decided what better way to learn than to write their own cheques.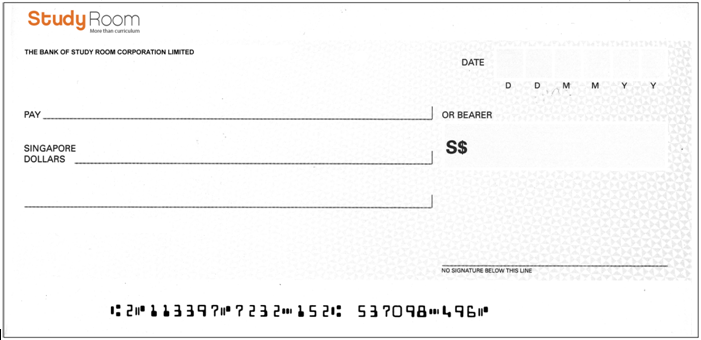 Students also learn about fractions through hands-on activities on cardboard cut out into circles and sectors. At each session, students are continuously tested on understanding through participative games.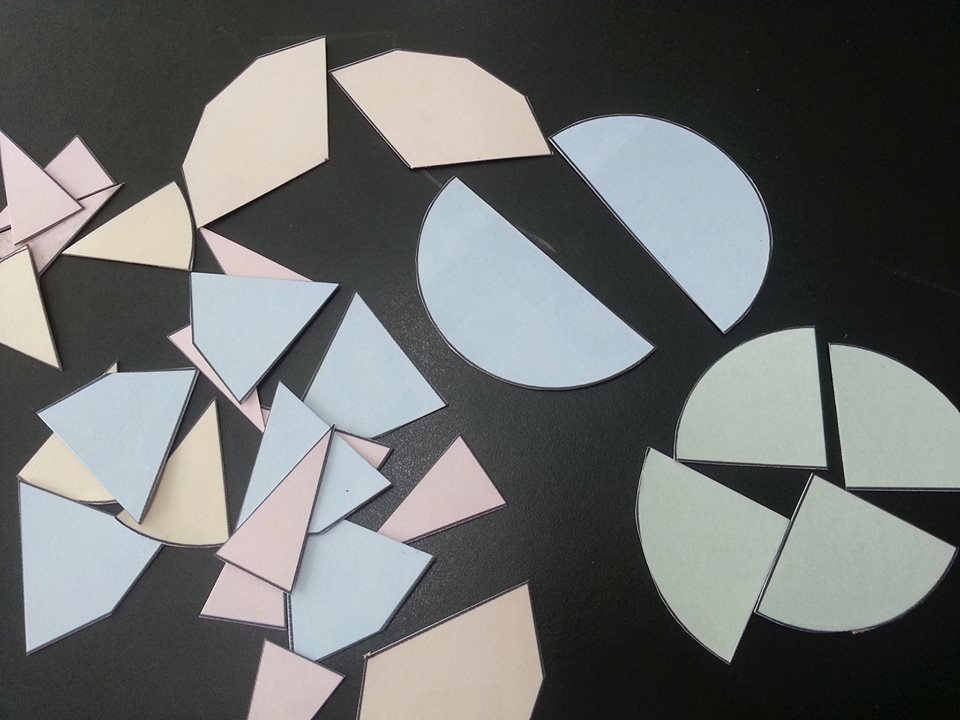 Wallace has also brought the students outdoors for experiments, igniting their interest for the subjects. Experiments in the works include showing the effects of air pressure by getting an egg inside a bottle. He got students to exercise their creativity and problem-solving skills by designing a device to protect an egg against a drop of 2 metres.
Our classes are very small because we want to focus on every kid- we accept no more than eight students per class. We are in constant contact with the parents- in person, whatsapp or e-mail, to make sure they know the kid's progress and they can reflect any problems they have. We believe in the partnership with the child, parent and us. 😉
2015
We decided this was our calling. We quit our day jobs and did this full-time, offering classes on weekdays and Sundays too. We consolidated at Toa Payoh to make it a one-stop centre for the parents.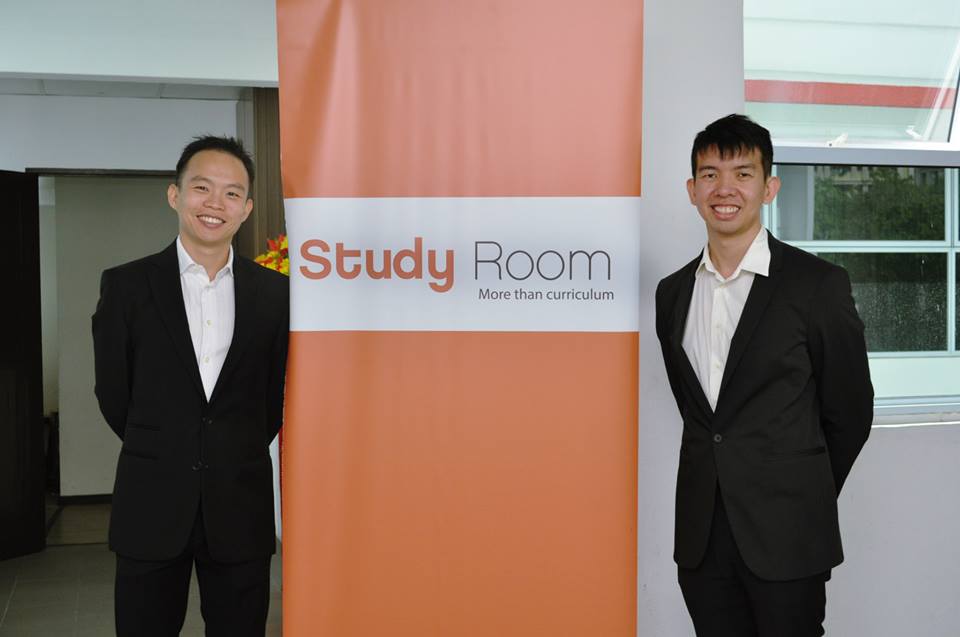 Classes remain exciting. For the English classes, students spoke to reporters who were at the Bangkok explosion and the Nepal Earthquake. We brought them to the newsroom and radio stations to experience the real world.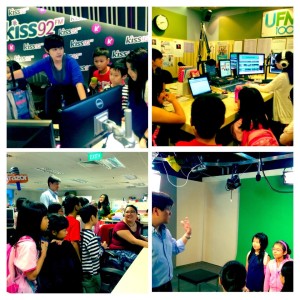 For Maths and Science classes, Wallace focused on exciting experiments to keep the students interested.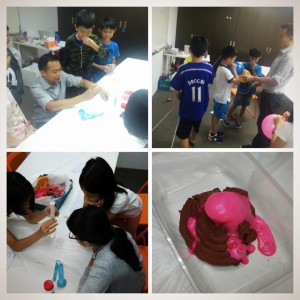 We were honoured to be featured on the papers and in TV programmes.
Present day
We've increased our stable of teachers, hiring very responsible, fun-loving and caring mentors for our students. We're offering Secondary school and JC classes. And we will like to thank you for your support.

If you are interested in joining our family, you can enquire here at our registration page. For more Q&A, click here.