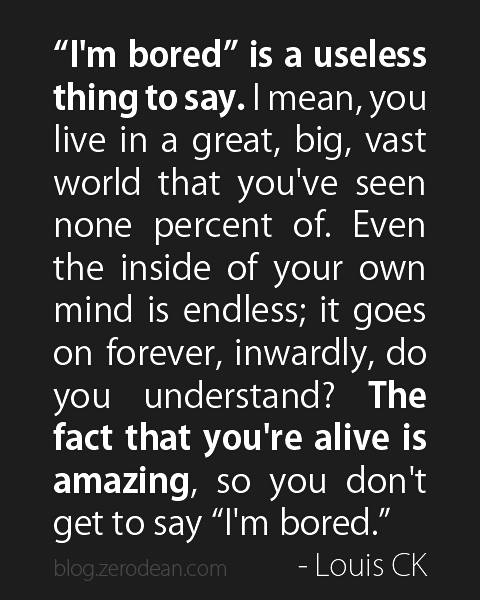 The end-of-year school holiday starts from Nov. 16. We decided to compile a list of items that you can do with your children in this one-and-half month.
1. Reading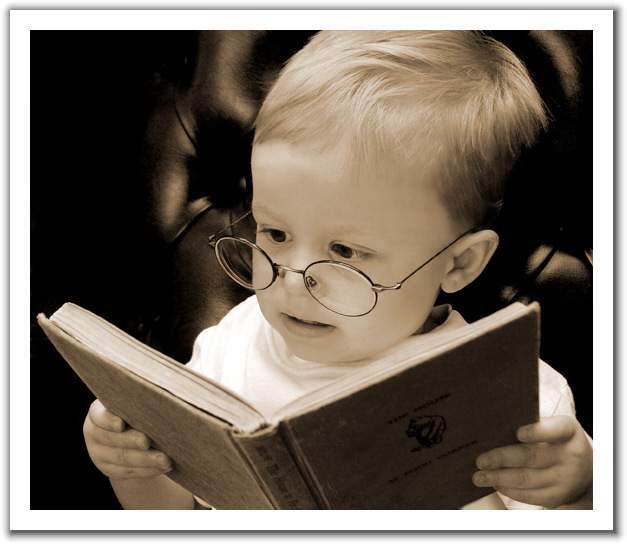 Get your child interested in reading this holiday. This is one of the best hobbies to cultivate. Instead of relying on last minute tips, languages are best learnt through constant exposure and reading is one way to improve his English and Chinese.
Unlike television, the kid can slowly absorb and think through what he has read at his own pace- this also improves his attention span. Reading widely also gives him more insights and ideas- this is useful for his general paper during his A levels and makes him a more learnt person.
Bring him to the library- the library is a great public resource and let him see how much there is to learn.
Suggested reading: If he's 12 going on 13, why don't you pass him your novels? Your old Agatha Christie, John Grisham, Stephen King, Paulo Coelho and Tom Clancy books. He will appreciate you for introducing him to these authors. If you are trying to boost his interest for Chinese, try the classics like 三国演义,水浒传 and 红楼梦- it may ignite some passion for the culture and language.
2. Writing
Help him start a journal- be it the traditional way of writing it in a diary or registering for a blogspot/ wordpress account. He will learn to express himself through his words, process his thoughts, improve his writing and who knows, he can be the next Dan Brown. This will also help you to understand your child better through his writing and close the generation gap between the two of you.
3. Cooking.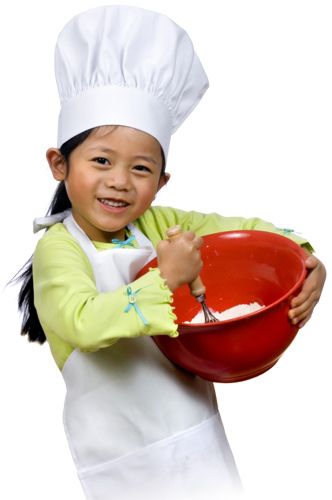 I have written on the merits of getting your kid to cook.
It strengthens the bond between the two of you, helps him become more independent, improves his general knowledge and cultivates his patience. It is also an important life-skill, when he moves abroad for study or work or when he gets married.
4. Volunteering
There's many activities that you can volunteer with your child- you can visit the old folks' home, help the needy, look after dogs which need a home and the list goes on. It's never too early to start to teach your child the importance of caring for others and the best way to do this is for him to learn this by watching his role model, i.e. his father/mother do this with him.
Here's just some of the many sites that you can find more information on volunteering:
5. Work
If your job allows you to bring your kid to work for a day or two, do so! Let your dear son/daughter see you in action, understand what you do everyday in the office and how hard you work to bring the dough home.
If he is old enough to take on a part-time job, let him do it! He can learn life skills and find out what his passions are from young. Even if it is a job at the fast food outlet, it's great to get him exposed to the demands of society and meet new friends outside his comfort zone. This will mould his character.
If he's too young to do this, get him to share with household chores at home and maybe pay him for his services. This encourages him to contribute to the household and teaches him the concept of working for a living.
6. Experiments
Get him excited in science through practical experiments- stuff he's too busy to do during the school term. Let him plant that green bean and see how it grows with water and sunlight. Let him build that "volcano" that you were so reluctant for him to do because it takes up too much time. He can learn about why soda reacts this way and you can explain to him why volcanos really erupt.
Here are some websites that provide some help on what you can do at home:
7. Vacations
If your budget allows for it, bring him overseas to see the world— let him know from young that the world isn't just about Singapore.
But don't do one of those shopping package tour thing. Take a plunge- live in a hostel, see the sights of the world, teach him how to observe the man on the street and the difference in culture they have from us. Even if it is just a short trip to Malaysia, there's lots to learn- you can explain to him about the history between the two countries and how alike in heritage we are.
8. Art Museums
Entries to museums are free in Singapore. Bring him for a visit- sign him up for tours where guides can explain to him the significance of the art pieces. Not only does it cultivate his interest for the arts, he can learn how to interpret another person's work, making him more analytical and insightful.
9. Science Attractions
Bring him to the Science Centre – there are lots of fun and interesting science exhibits. Visits to the Singapore Zoo, Bird Park, and the Botanic Gardens are also good ways to learn about the diversity of life as well as the adaptations of different plant and animal species.
These visits are not only for young children – for example, at the Science Centre you can learn that a ball rolling down a concave ramp will reach the end faster than a ball rolling down a straight incline. The explanation for this comes much later in secondary school and JC.
10. Take up a new hobby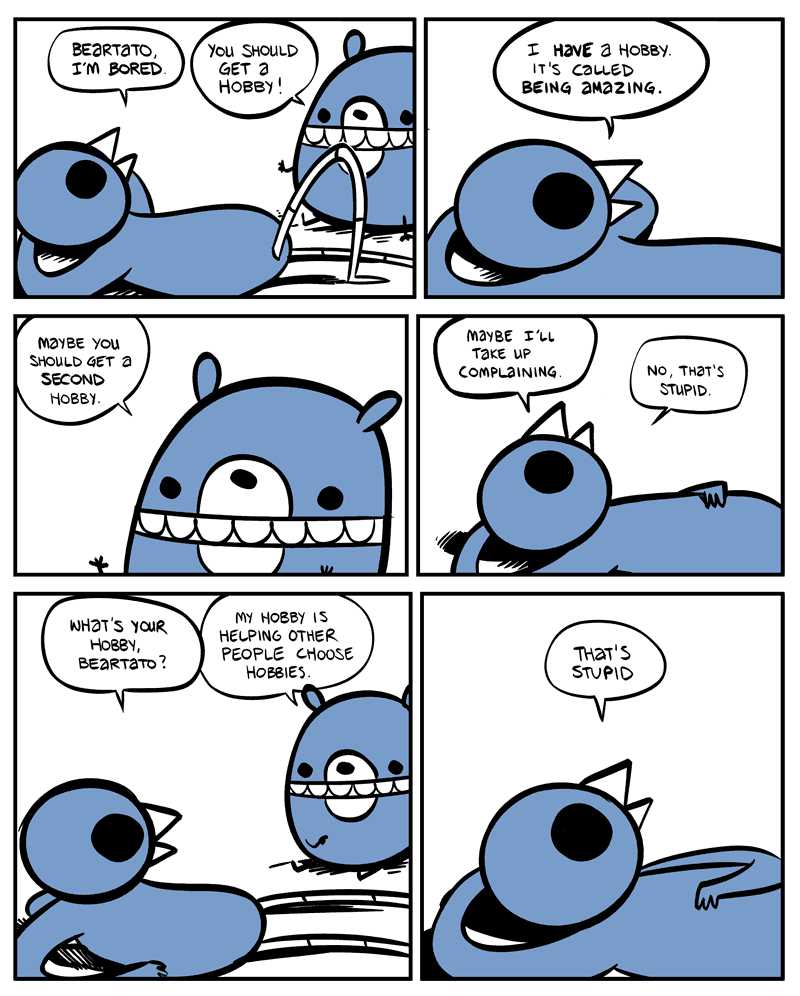 What does he like to do? Drawing? Taking photographs? Swimming? Playing chess? Let him learn something new this holiday. We learn the fastest when we are interested in it and when we're young, so let him discover something that he likes to do and something to occupy his time with.
Many hobbies, while they may seem like time-wasters, help develop skills that are less apparent. For example, with drawing, it helps develop creativity and visualisation. Even computer games may develop skills like resource management, advanced strategy and tactics and teamwork. (Take everything in moderation though!)
11. Rest
Last but not least, let him take a rest. Let him sleep in every now and then, watch the cartoons he likes and play with his cousins or neighbours at the playground. He had a busy year and he deserves to relax. Recharging him now will help him embark on a tougher year ahead.